WELCOME TO HAMBLETON BAKERY

AN AWARD WINNING REGIONAL BAKERY SPECIALISING IN ARTISAN BREAD AND PASTRIES
In September 2008, Julian Carter and Tim Hart opened Hambleton Bakery, to produce top quality traditionally made bread for Hambleton Hall and Harts in Nottingham, and added a little shop at the front, almost as an afterthought; 15 years on, with a growing list of wholesale customers, Hambleton Bakery now has shops in Oakham, Rothley, Market Harborough, West Bridgford, St Ives, Stamford and Oundle.
OUR BAKERY AND ONSITE SHOP IS OPEN 7 DAYS A WEEK
HAMBLETON BAKERY CAFE & SHOP
2 Cottesmore Road
Exton, Oakham
Rutland
LE15 8AN
OPENING TIMES
Monday - Saturday 8.00am - 5.00pm Sunday 8.00am - 4.00pm
OPEN BANK HOLIDAY MONDAY 8.00am - 4.00pm
WE ALSO HAVE SEVEN ADDITIONAL SHOPS ACROSS THE MIDLANDS, OPEN FROM MONDAY TO SATURDAY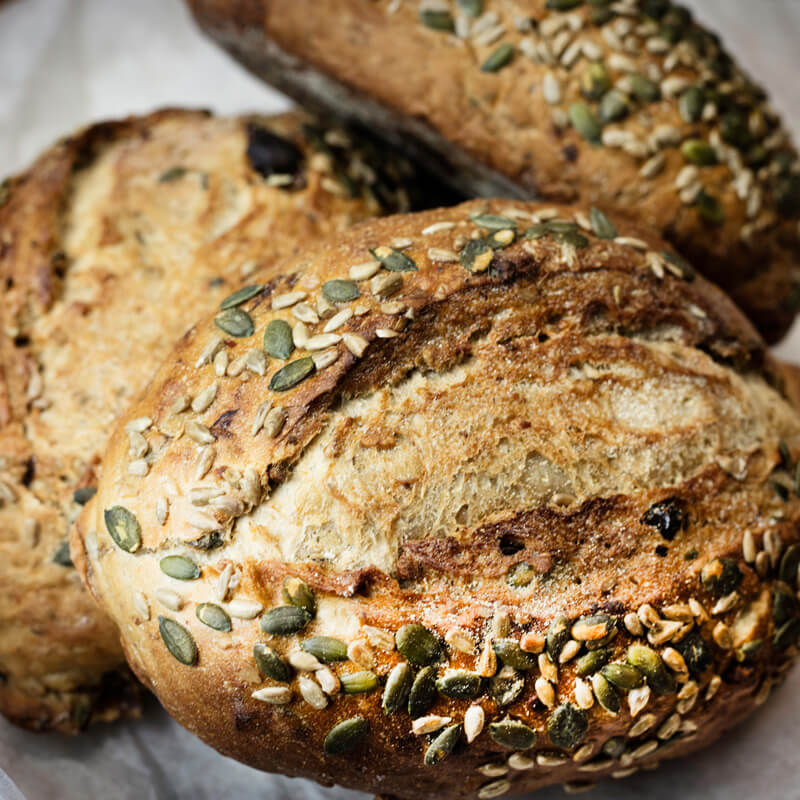 JOIN OUR COMMUNITY
Love beautiful breads and pastries? Why not join the Hambleton Bakery mailing list for updates and news.